Quality you can touch..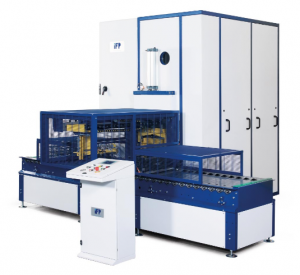 Geometric and dimensional accuracy, timely delivery and total compliance with specifications are not enough to make a product be considered a quality product. The absence of burrs and machining residues together with an effective degreasing of the surfaces are necessary to make components easily assembled and suitable for heated reworking.


In general, assembly lines and companies that operate in the molding of plastics or in the food industry require compliance with strict standards of cleanliness and degreasing.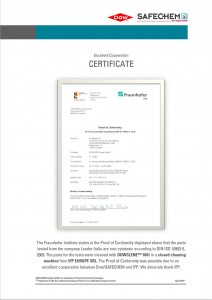 Torneria Pezzi already cleaned its products as early as 2003; in 2016, in order to improve the quality of cleaning and processing, it purchased and implemented a new fully automatic IFP vacuum cleaning machine. This system works by using modified alcohol as a solvent instead of perchloroethylene, the latter being recently classified as a suspected carcinogen. The system works in vacuum conditions and degreases details with a complete immersion in hot solvent in the presence of ultrasounds. With its endowment of standard and optional accessories, this machine now features the best cleaning technology on the market. Blind holes, small knurling shavings or chip residues are no longer a problem thanks to the use of this machine at our company.


Our cleaning complies with the standards set by Italian food law and is suitable for the processing of stainless steel.